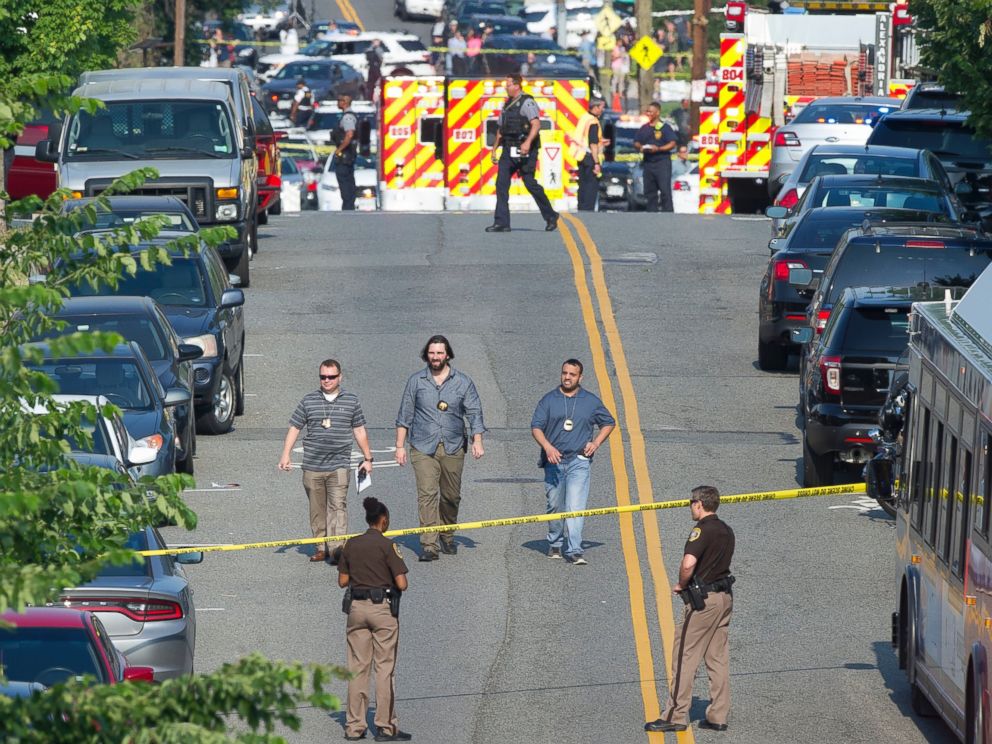 [via
ABC news
]
A gunman opened fire on members of Congress practicing for a charity baseball game this morning at Eugene Simpson Stadium Park in Alexandria, Virginia, injuring Rep. Steve Scalise, R-Louisiana, and others.
At least five people were injured, including Scalise, the House majority whip. A senior member of GOP leadership told ABC News that Scalise "was hit in the hip and should be OK."
Alexandria police said that five people were transported to local hospitals, including the suspect. Police did not release the suspect's identity. A law enforcement source said the suspect was taken to George Washington University Hospital and there was no information on a motive.
The shooting took place in Alexandria's Del Ray neighborhood, about 7 miles away from the White House in Washington, D.C., where a number of members of Congress were practicing for the annual charity congressional baseball game set for tomorrow. Only Republican members of Congress were at this practice; Democrats practiced separately earlier in the morning.
Witness Ben Childers told ABC News' "Good Morning America" he was in his apartment when he heard gunshots and he said he saw congressional members running off a baseball field.
"There were three members that were kind of headed over toward our apartment, so we ran down and got them into our apartment so they could shelter in place. They also said that Steve Scalise had been shot and was on the ground on the baseball field," Childs said.
..STORY DEVELOPING!!
www.TheGamutt.com