All around the nation we salute the wonderful MOMS!!! A mother is such a precious gift to have. A mother can come in many forms, be it a grandmother, and aunt, a cousin or a special female figure in your life that has raised you, nurtured you, and instilled the values in you that make you who you are! Today The Gamutt salutes all of these phenomenal women!!!!!!
I have several in my life: My Phenomenal Mom, Daisy, my amazing grandmothers, Verzell, Hester, and my sister-in-law, Maria, and my mom like figures, my aunts, Queen, Patricia, Beatrice, & Betty. My aunt Mary and my Aunt Yoko are special figures in my life and have shed so much life experience to me as well! Today, I salute you and MOM's all over the world!!!!!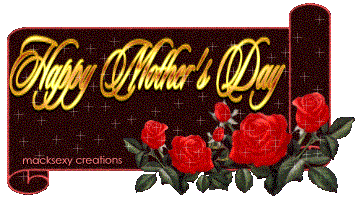 Happy Mother's Day to all the mothers around the world in all shapes and sizes
! A mother's love---there is nothing like it in the world!!!
This is for my amazing Mother, DAISY!!!
I Love you!
MOM...You are APPRECIATED!
www.TheGamutt.com