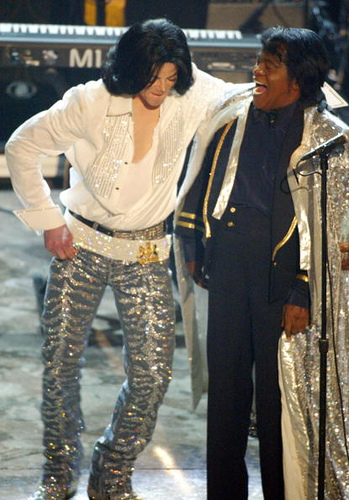 BET Awards 2013 IMPACTS in just a FEW HOURS so this PRICELESS moment came to mind. What do you get when you to of the GREATEST PERFORMERS hit the stage at once!!?!?!?
YOU GET the BET Awards 2003-James Brown is awarded the Lifetime Achievement Award and is presented by none other than, Michael Jackson!!
ONE of the GREAT MOMENTS in BET history and TELEVISION HISTORY HANDS DOWN!!
DIG IN!
www.thegamutt.com