We would be remiss if we did not feature the ONE, THE ONLY, the INCOMPARABLE Whitney Houston. Five years ago today we lost arguably one of the GREATEST voices in modern-day music history. Today we are not celebrating the death of an icon, but the LIFE and legacy that she left behind for her legions of fans. R.I.P. Whitney!!
WHITNEY--Revisited!
MORE after thr jump....
Jennifer Hudson gave a hauntingly moving rendition of Whitney Houston's , "I will always love you." There are few words to describe this other than 'brilliant', 'touching' and 'moving'. It seemed as if the torch was passed and Jennifer Hudson came out of the shadows as our generations next 'Whitney'. She carried the 'light' well for our fallen angel.
21221222396
by YardieGoals
'I Look To You' feat. R. Kelly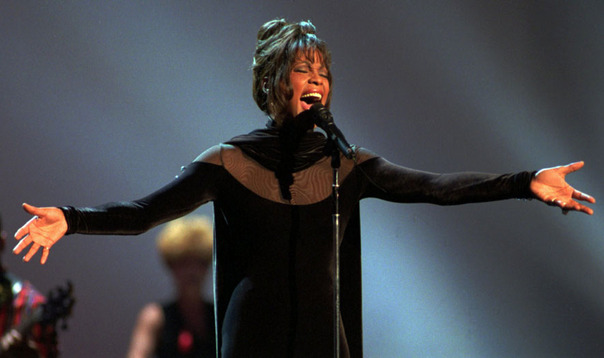 We lost a treasure with the passing of 'The Voice', Whitney Houston. Much of her later life was shrouded with drug abuse rumors and other tabloid fodder, but what could never be taken away from Houston was her undeniable talent! She was a voice of the ages that will be missed, but her legacy will live on. Let's go back to 1994 to The American Music Awards where Whitney gave one of her best performances. Here she sang a medley consisting of ,'I Love you Porgy', "I have nothing", and 'I'm telling you'. Pure magic on stage. Take a look back....
I love you Porgy, I have nothing, and I am telling you -- from the 1994 AMA's
Like us on Facebook
Join us on Instagram
Follow us on Twitter
www.thegamutt.com